We've been following the trend of increasingly
unique motorhome designs
for awhile now. It seems that the more people decide a life on the road is for them, the more shape and colours of motorhomes are changing. Recently,
Dornob.com
has featured several interesting new RV models and concept design that show just what an evolution is occurring in the industry.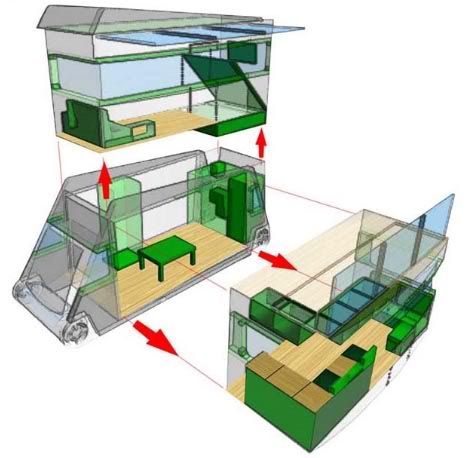 Functionality is a big part of any motorhome lifestyle and many designers and architects are now approaching the idea of developing cars with detachable motorhomes. That is to say, having a car that can function on its own with a high-tech motorhome that can be attached when the itch to get away from it all hits. The revolutionary design shown here was developed by
Andrew Dutton
, with an eye not only to making vacations easier, but also to allow more permanent mobility--like moving from city to city--more feasible as well.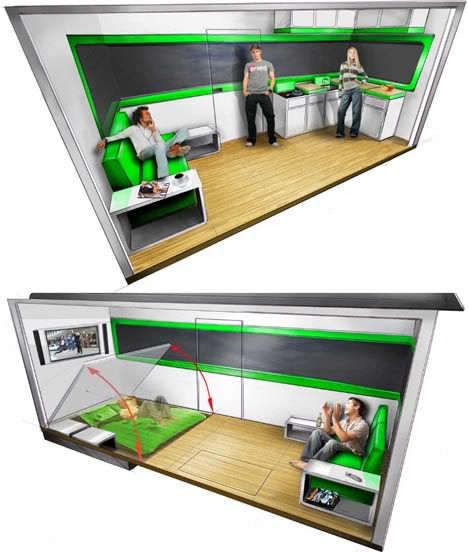 Dutton's design includes modern aesthetics paired with space-saving ideas such as convertible furniture to make the most of every inch of space. To make long-term living in such a space feasible one would need to set up regular heating and plumbing, but as a start this design really does delve into something revolutionary.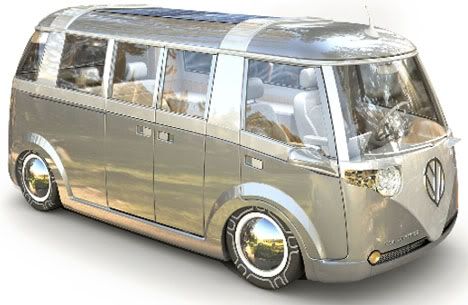 The new
Volkswagen Microbus
concept is a tribute to the original in style, but is completely modern in its environmental consciousness. The new VW bus is a bio-diesel hybrid filled with modern gadgets not imagined during the time of the bus' first go-round.
If you need a place to take your stylish new RV, check out
Motorhome Roadtrip
for great RV vacation ideas.