It seems hard to imagine a world without campervans to take to festivals, motorhomes to use at campsites, and RVs to tool around in while on vacation, but that world once existed. When, you ask? A hundred years ago to be exact, according to the RV Industry Association (RVIA), who this year is celebrating the centennial of RVs. Forget the precursor to campervans like covered wagons, according to historians 1910 was the beginning of the RV industry in the United States, beginning with the first mass produced models.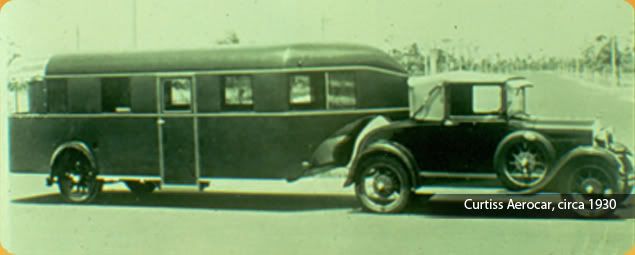 The birth of this storied industry can be traced back to the introduction of the Pierce-Arrow Touring Landau model, similar to a modern day Type B camper. The product was launched at Madison Square Garden in 1910. Today RVs and motorhomes have become a fixture in the world's leisure landscape and many travellers are realizing the merit of the open road that a
holiday rental RV
allows you. If you are interested in learning more about the history of RVs and actually seeing some vintage models you can drive your
motorhome rental
to the RV/MH Hall of Fame in Indiana. Open Monday to Saturday the museum caters to families and has items like a 1929 covered wagon trailer that looks something like an older Conestoga.
If you would like to celebrate the RV's anniversary along with other enthusiasts then you best book a
motorhome rental
now and head down to Louisville, Kentucky from July 22 to 25th for The Rally 2010. With hundreds of booths, seminars, a dog show, talent contests and entertainment from the likes of Tanya Tucker and Bob Newhart, The Rally offers something for everyone in your family. Camping costs range from $149 to $369 and include activities.
So how are you planning to commemorate the RVs' historic birthday? You can choose to visit the museum in Indiana or the Rally at the Kentucky Exposition Center or you can take to the open road to taste the freedom that comes with a rental motorhome. For great deals on an RV rental visit RVRentalSalesFinder.com.

Photos courtesy of RVIA